With your donations so far, we are feeding
over

 

124

  families for one month.
Help us feed more families in need!
Contributors to "Feed a Family"
Anonymous
John & Paula Arnaldi
Jan Baskin
Stephen Bennett
Cara Bernstein Chernoff
Adriene Bishko
Sandy Block
Jamie Cartagena
Michelle & Lance Cherry
Scott & Debbie Cunningham
Sharon Dabrow
Jen Goldberg
Ann Goldman
Alfred Gornbein
Lois Greenbaum
The Gross Family of Vermont


(

Abraham, Amanda, Isabelle, Estella, Cyrus,
Judah, Ephraim & Berekiah)
Elaine & Geoffrey Gross
Chansi & Jeff Harrow
Jill Hekkanen
Lynn Heller
Debra Kaplan
Brian Katz
Helen Katz
Lili & Barry Kaufmann
Alma Klinetsky
Blossom Leibowitz
Lawrence Leibowitz
Dr. Barry Levine & Gina d'Angelo
Kimberley Model
Beth & Ron Glickman Morris
Ellyne Myers
Andi & Ron Parker
Richard Polsky
Robert Pressner
Clifford & Fanny Reiss
Michael Schine
Maryhelen Shuman-Groh
Marilyn Silverman
Rabbi Joel Simon
Eric & Nikky Strikowski
Sheila Solomon Rudd
Thomas Wood
Zeitlin and Solc Families
Paula & Carl Zielonka
Contributors After Haggadah
Was Published
Caryn Izhar
Barbara Kessler
Lisa Kiev-Chen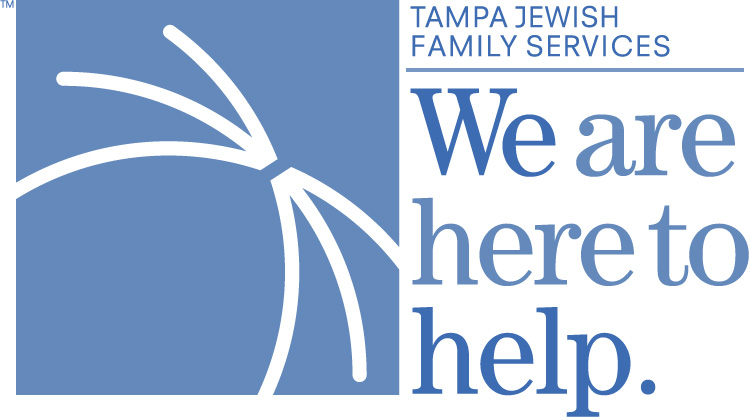 The Community Food Bank of Tampa Jewish Family Services offers food to individuals and families once a month at each of its two locations.
Tampa Jewish Family Services never turns anyone away. In a given year, Tampa Jewish Family Services' Community Food Bank distributes more than 7,500 bags of food and strives to provide a well-balanced supplement to more than 650 households throughout Hillsborough County each month. The Food Bank primarily operates through the efforts of faithful hardworking volunteers.